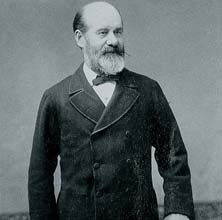 The most visited are the well known ones in central London, but quite a few are a distance away. Do yourself a favour and be a bit more adventurous. The Horniman Museum, with its grandiose conservatory and gardens, is down in Forest Hill (National Rail) (SE23). It was founded by the tea magnate Frederick Horniman(photo), being essentially anthropological with 90.000 objects. There are 250.000 Natural History specimens, the Aquarium and the acclaimed Music Gallery, which holds a collection of around 1600 instruments from all over the world. The Horniman also has a Top 10 exhibits which include a stuffed Walrus, which was mounted by the taxidermist in Canada in 1870; a Sand Painting by the Medicine Man of the Navajo Tribe and a Jazz Drum Kit from the twentieth century.
If you adore history mixed with a huge slice of Art Deco, take a trip to Eltham Palace.(SE9).This was the residence of the Plantagenet, King Edward II and his successors. The Great Hall was renovated by the twentieth century owners, Sir Stephen and Lady Courtauld. They built their lavish Art Deco house on the site of the former house. It feels like time has stood still since the 1930s. Those who have read the book Holy Blood/Holy Grail will recall the Plantagenets are said to be the decendants of Jesus Christ and would one day take the throne of a united Europe. A united Europe? Impossible!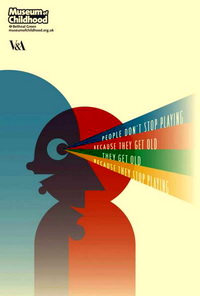 The Victoria and Albert Museum of Childhood in Bethnal Green (E2) displays well over one hundred years of toys and they have a special Children's Lives Gallery with all sorts of activities. Nowadays children have their mobiles, PlayStations and Xboxes. It is often an effort to prise these techno drugs from their minds, in the hope that they will take part in their heritage. So is it only adults who are wallowing in nostalgia, who get more pleasure from those old toys, whilst accompanied by a reluctant little boy or girl who just wants to get back to their TV? Children don't just want to look, they want to do things and get involved. As well as the V & A, many museums have made themselves more lively and hands on. A lot has been done to stimulate children's interest. Just look what the dinosaurs at the Natural History Museum have achieved, world fame! And how long will it be before the PlayStation is seen in the Science Museum?
There are about the same number of museums in London as there are tube stations. Some have tried to break records by 'doing all the tube stations' in one day. Each to his own, as they say. To do the museums in London would take up a significant part of your life. But you don't 'do museums' do you? You revel in the accounts of the scientific discoveries, sometimes accidental, which have created the technological world in which we now live. You relive the history of the peoples who actually used those stone axes and artefacts in those far off times. Cultures that have long since disappeared, which are now only represented by statues staring blankly, disembodied from their time. You will maybe smile at the mistakes of former civilisations, until finally they made too many and then self destructed. Then you reflect and see that we are probably experiencing the same promises, platitudes and aggression, as the history repeats itself once again in modern times, in the name of right, in the name of religion, greed, or all of them.
I hope this has whetted your appetite for the tremendous wealth of knowledge and variation contained in London's museums. In truth I have only scratched the surface. See where the museums are, and in more detail in the separate sections.