Tours and Prices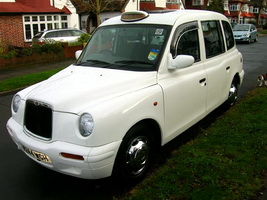 Taxis can carry up to 6 people. The tour price is per Taxi, not per person.
Because of their manoeuvrability and size Taxis are able to take you away from the main roads and down the interesting narrow streets where the tour buses are unable to go.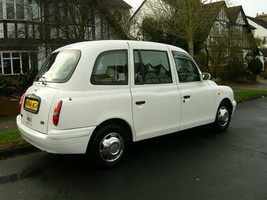 I prefer to work on a personal and flexible basis, so please email me with your requirements plus any special requests that you might have. I will arrange an itinerary and provide you with a quote. The standard circular tour of the major sights of London can be extended to include wherever you would like to go or whatever you would like to visit. I will pick you up and return you to your hotel or wherever is convenient for you.
By the way the photos are of my brand new taxi, puchased Dec 1 2009.
Please indicate London Enquiry as the email subject.
Admission charges to tourist attractions are not included.
Below are examples of prices from various collection points. The prices indicated are for cash payments. Credit Card payments have a 10% surcharge. I also accept Euros.
Standard 2 hour Tour of the major tourist sites of London: £80
Extended tour up to 3 hours: £110
Heathrow to Central London: £75
Heathrow - London -2hour tour-return to Heathrow: £220
Gatwick -London - 2 hour tour -return to Gatwick: £250
Airport transfers Heathrow-Gatwick or Gatwick-Heathrow: £100
Heathrow-Luton/Stansted: £130
Full day trips (approximately 10hours)e.g. to the Cotswolds/Stonehenge/Bath/Stratford-on -Avon: £300
Cruise Terminal Southampton /Portsmouth -Heathrow: £175
Whatever you would like to do just contact me at my email address below. I hope to meet you soon. brommers1@ntlworld.com