Bloomsbury (WC1)
---
---
Academia, The British Museum and Charles Dickens
Hanging in the air above Bloomsbury there seems to me to be a reminder that we need to take life more seriously, that we should not fill our time with frivolity and consumerism, but that we need to remember and reflect on the years passed, when the foundations of our society were being laid.
Bloomsbury does not represent the present, but the epoch which made our modern world possible. When the intrepid explorers were expanding the boundaries of the British Empire, engineers were creating new wonders and academics were bursting their way into the new sciences. This new Victorian world was a revelation of success, but it was easy to ride on its crest and ignore its failures. The inequality and abject poverty on its own doorstep in London itself was reviled by intellectuals. No more so than Charles Dickens who lived at several addresses here, 48 Doughty Street is now the Dickens House Museum.
Blemondisberi as it used to be known, like many villages, was first noted in the Domesday Book of 1086. It became Bloomsbury around the beginning of the 13th century as the manor of William de Blemond. It was an area of vineyards and farmland where pigs were reared. King Edward III acquired this land a couple of hundred years later and presented it to the Order of Carthusians who continued to farm the area for almost 150 years. Guess who spoilt it for them around 1536? Yes Henry VIII, the king who turned what would have been English history upside down, acquired the manor and kicked out the monks. He gave it to Thomas Wriothesley, the Earl of Southampton.
Bloomsbury, although it sits just above Covent Garden and is a couple of minutes walk from Oxford Street has little in common with either, it is a place where you can take a breather. Although like anywhere in London it does have its hotels, restaurants, pubs and clubs.
The Bloomsbury Theatre in Gordon Street is part of the University. More of the fringe element of entertainment takes place here, as you might expect (where we saw the great Iranian comedian Omid Djalili). The Dominion is on the corner of Tottenham Court Road and New Oxford Street, where Ben Elton's Queen musical 'We Will Rock You' has been showing for years.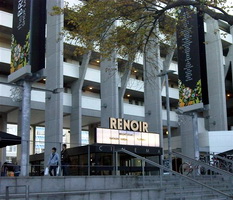 There is shopping on Tottenham Court Road and the West End is a short distance away. The revitalised 1970s concrete creation Brunswick Centre, at the end of Russell Street and Brunswick Square, has been transformed into the trendy place it never promised to be. You know it has made it when there is a Carluccio's there. At the Brunswick Square end there is the Renoir Cinema, an independent cinema which can please itself what it shows, so you can go and see movies that you might not have heard of, and also the kind that it suddenly dawns on you what it was about, three years after you saw it. I love it!
Bloomsbury though always been associated with learning and literature and as a result there are quite a few specialist and rare book shops.
Almost half of Bloomsbury is taken up by the University of London(1836) and its associated colleges and departments, complemented by institutions such as the British Medical Association, the Wellcome Foundation, The Royal Academy of Dramatic Arts and The Swedenborg Society.
The British Library used to be here but was relocated next door to St.Pancras International Station. Beauty is in the eye of the beholder of course, but the new British Library building has to be one of the worst looking places of learning in the world. Prince Charles remarked that it looked like a collection of sheds. But the library has left Bloomsbury so I shall not mention it any more, apart from the fact that it is just across the road from Judd Street and a fabulous place to visit, with original documents dating back hundreds of years.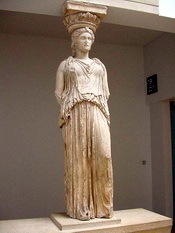 What has to be the jewel in the crown ,The British Museum in Great Russell Street with its fabulous Great Court is one of many museums in the area. With such well known artifacts as the Rosetta Stone and the Elgin Marbles from the Acropolis of Athens on display, to not include a visit here would be like going to Paris and not visiting the Louvre. Where else can you see an ancient Greek temple that has been taken apart and completely reassembled or find the missing Caryatid statue that formerly held up the porch roof of the Erechtheum in ancient Athens?
There are also three particular churches that are worth a mention, especially if you are interested in church architecture:
St. George's Bloomsbury (Anglican) on Bloomsbury Way has a mix of styles which include a Roman Porch with large Corinthian Columns. The steeple is modelled on the Mausoleum at Halicarnassus which is topped with a statue of King George I depicted as a Roman.
St. Pancras New Church (Anglican) has a portico of the Caryatids copied from the Temple of the Erectheum on the Acropolis in Athens.
The imposing Church of Christ the King in Gordon Square is built in the neo-gothic style.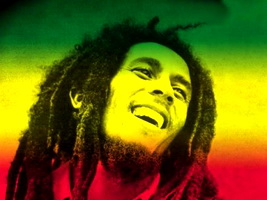 There have been many residents who have made great worldly cultural and literary contributions. Here are just a few:- writer George du Maurier and illustrator Ralph Caldecott in Great Russell Street, W.B.Yeats, Edgar Allan Poe, T.S.Eliot, poet and publisher (Faber & Faber), Anthony Trollope, Dorothy L. Sayers, Charles Darwin and would you believe it? Bob Marley lived in Ridgmount Gardens in 1972. Comedian Ricky Gervais lived just off Tottenham Court Road and comedienne Catherine Tate in the Brunswick Centre, Sir Edwin Lutyens, the designer of the Cenotaph in Whitehall and Emmeline Pankhurst the leader of the campaign for women's suffrage, who along with her supporters achieved so much for the rights of women in the1900s. Incidentally, the funeral of Emily Davison, who was killed as a result of her running in front of the King's Horse at the Epsom Derby in 1913, was held at St. George's Bloomsbury.
Augustus Welby Pugin was born in Bloomsbury. In case you haven't heard of him, he was the architect responsible for the marvellous interiors of the Palace of Westminster when it was rebuilt after it had burned down in 1834. I recommend you take a tour of the Palace of Westminster. It is amazing inside.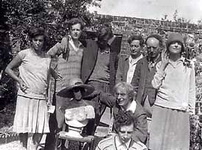 The Bloomsbury Group (or Set), used to meet here in the early part of the 19th century. They were a collection of graduates, poets and artists who professed to be influential thinkers and commentators on many social and cultural subjects; controversial subjects of their day such as anti war literature, feminism and sexuality (they had free relationships) and philosophy. Members included Virginia Woolf, E.M.Forster, Lytton Strachey , Vanessa Bell ( Virginia's sister), Clive Bell and Roger Fry. Their activities brought Bloomsbury to a high level of literary influence and also much criticism from such as D.H.Lawrence who wrote (paraphrased) 'how pleased he was that he was not part of them, as they made him dream of beetles'.
Bloomsbury's haunting black brick houses with their heavy iron railings and stone tread- worn steps, evoke memories of old, foggy gas lit Dickensian London, when horse and carriage rumbled through the cobbled streets.
Bloomsbury is also noted for its beautiful garden squares. There are very informative, guided historical walks which detail their history.